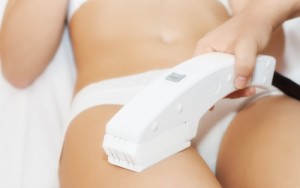 Imagine a life without razors or waxing?
Be hair-free and save up to 40% with our fantastic VPL promotion.
Save an incredible 40% on VPL Permanent Hair Removal
If you have been considering laser or VPL hair removal for a while, or have had it before & would like to treat a new area, now is the time to do it.
Throughout the month of October we are offering all clients up to 40% discount on this brilliant, life-changing treatment.  This is the perfect time of year to start a course as they can typically take 6 to 8 months to complete.
Say goodbye to unwanted hair with safe, effective, long-term hair removal.
Energist Variable pulsed light treatment is virtually pain free and completely safe. Controlled pulses of light penetrate the skin and destroy the hair follicle making it unable to produce new hairs. Simple as that!
We're offering the following discounts in October only:
-Single treatment areas get 10% off
-Buy a course of 6 treatments for one area and save 20%
-Buy a course of 6 treatments for two or more areas and save 30%
-Buy a course of 6 treatments for three or more areas and save 40%
Until the end of October we are also waiving the usual 40chf fee for the patch test and consultation, so why not book in to see what we can do for you.
Start now and be completely smooth, hair free and (even more) gorgeous for Spring!
Call us on 043 544 31 31 to book!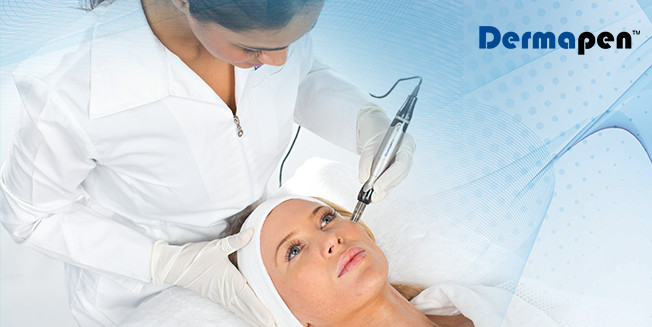 Rejuvenated, Radiant Skin with Micro-Needling
Microneedling – also known as Collagen Induction Therapy (CIT), skin needling or derma rolling- is a powerful facial rejuvenation treatment. Dermapen involves the use of a mechanized device that features a series of tiny needles that penetrate the top layers of the skin. The procedure is not painful because the needles are very short and only cause a mild "prickling" sensation as they superficially puncture the skin's epidermis. These controlled "micro-injuries" rejuvenate by catalyzing the skin's own natural healing response and rebuilding the skin by encouraging the production of new collagen and elastin – smoothing texture and reducing fine lines and wrinkles.
With this scientifically documented procedure, cells are activated to build a new, elastic and even collagen framework (remodeling). The increased cell growth further leads to a denser and more resistant skin. Micro-needling improves the skin elasticity, the moisture content, the circulation and gives the skin a youthful glow. Since micro-needling does not lead to alteration in pigmentation, it is also well suited for darker pigmented skin.
Microneedling has several benefits for the skin, it works to:
Stimulate healing of acne scarring
Reduce fine lines and wrinkles due to aging or smoking
Smooth skin texture
Even out skin tone irregularities due to hyperpigmentation or aging
Reduce broken capillaries or spider veins
Reduce large pores, sun spots, or burn scars
Rejuvenate by firming, lifting, toning and sculpting sagging skin
For more info please follow this link.
Buy a course of 5 and get 6th treatment free. Worth up to 300chf.
Please call us on 043 544 31 31 for more info and to book a complimentary, no obligation consultation.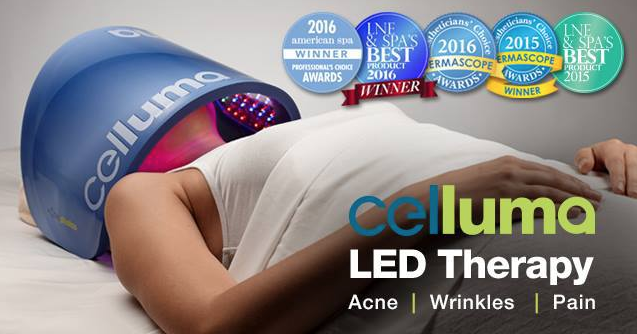 Celluma LED Light therapy
LED light therapy has been amassing devotees among celebrities, skincare experts, influencers, and beauty editors for its ability to do everything from gently reducing acne to encouraging the skin to behave more youthfully.
LED stands for Light Emitting Diode. The benefits are all a result of the light, which emits therapeutic wavelengths of light energy to energise the cell. Stimulating the production of collagen, elastin and anti-antioxidants and improving blood and lymphatic circulation.
Often referred to as 'the next big ingredient in skincare', LED light therapy is a fundamental beauty treatment that enhances and maintains the results of everything else included in your skincare routine, from your products all the way through to in-clinic treatments.
LED is suitable for ALL skin types.  Quick, effective, painless, doesn't require any downtime, and has the power to improve everyone's skin-woes, even the most vulnerable of skin. From sensitive and acneic skin to sun spots and pigmentation.
When used as part of a smart skincare regime, LED light therapy can help provide the perfect foundation to everyday great skin.
Skin Health: Plumping, Hydrating, Lifting, Brightening, Radiance, Repair, Renewal
Wellbeing: Mood-Boosting, Stress-Busting, Energising, Freshness
Corrective: Acne, Skin Tone, Pigmentation, Soothing, Strengthening, Anti-Inflammatory
Learn more about Celluma here.
Buy a course of 5 and get 6th treatment free. Worth up to 180chf.