Microdermabrasion & Advanced Treatment mask
Microdermabrasion treats lines, wrinkles, dull dehydrated skin, sun damage, skin laxity and acne scarring by using a controlled method of skin exfoliation, which uses crystals to gently lift and remove dull, dead skin cells, layer by layer.
Results for almost every skin type, particularly sun damaged, pigmented, scarred and enlarged pores. Microdermabrasion is also great as a one-off pick me up to give your skin's health and appearance a boost.  To get the best results from your MDA treatment we follow with a treatment mask to nourish, hydrate and calm your skin.
45 mins, 150CHF until end of March (30CHF). One treatment per client.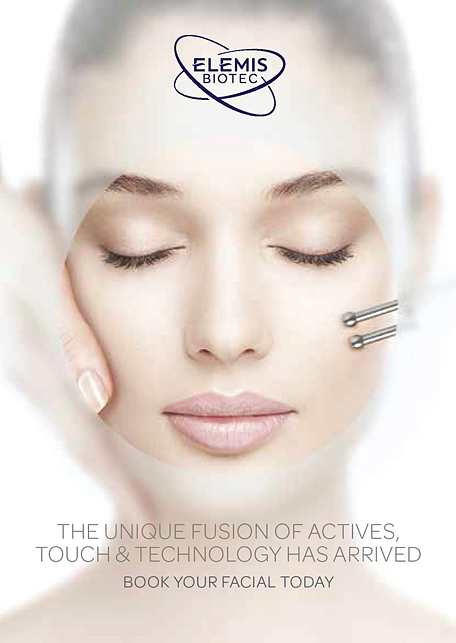 BIOTEC Facials 6 for 5
Elemis BIOTEC delivers 8 highly-effective, super-charged facial treatments to re-boot cellular performance, enhancing the skin's ability to repair, renew and re-tone. Revealing a new generation of facials, each treatment targets specific skin needs to deliver immediate, visible, long-lasting results.
When you look in the mirror, what's the one thing you would love to change about your skin?
We believe that everyone has their own unique needs according to their skin type and condition. Whether you want to look younger, improve your skin tone, look your very best for a big occasion or just need some well-earned relaxation time, we have the right facial for you.
Choose any 6 facials from the Biotec facial menu, and only pay for 5:
Triple-tec Anti-Wrinkle Facial – The ultimate wrinkle-smoothing facial to rejuvenate ageing skin.
Micro Firm-a-Lift Facial – Super-lift facial to help firm and tighten cheeks, neck and jaw line.
Sonic White Brightening Facial – The ultimate performance facial for a more even, white bright complexion.
Sonic Skin-Resurfacing Facial – Revolutionary resurfacing facial to even skin tone, reduce blemish marks and smooth fine lines.
Sonic Skin-Radiance Facial – Radiance-boosting, bio-electric facial to energise tired, dull and stressed skin.
L.E.D. Blemish Control Facial – Deep cleansing, light therapy facial to visibly clear and re-balance oily, blemish prone skin.
O2 Sensitive Skin Soothing Facial – De-sensitising anti-redness facial, to sooth and calm a delicate skin.
Super-Charge Facial for Men – High performance facial for men to de-grease, de-age and calm a stressed, dehydrated skin.
Thanks to our Elemis partnership, you can look forward to a facial that is completely different to anything you've ever experienced.
Not sure which one is best for you, no need to worry…book an appointment and we will help you decide. We give a full consultation prior to all our facials, to make sure you get the right results for your unique skin concerns.
Suitable for men and women of all ages and skin types too!  Course to be used within 2 years but facials are recommended every 3-4 weeks for best results.
Buy 5 facials and get the 6th free.  
Usual individual price per facial 235chf
Special offer price per 60min facial: 195chf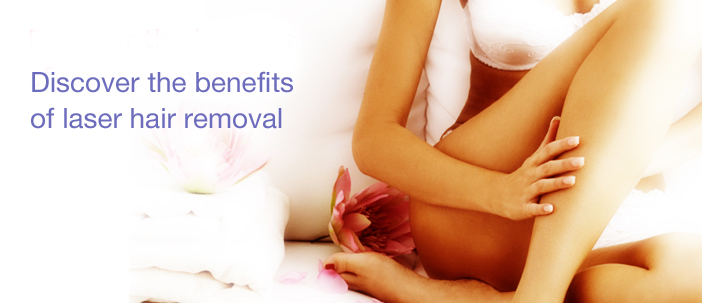 Save an incredible 40% on VPL Permanent Hair Removal 
How does the thought of never having to wax or shave again feel…a little too good to be true?
If you have been considering laser or VPL hair removal for a while, or have had it before & would like to treat a new area, now is the time to do it.
Energist is safe, effective and clinically proven for permanent hair removal. Throughout the months of February and March we are offering our clients the chance to experience this amazing, life changing treatment with a saving of 40% on courses of 6 sessions for Bikini and Underarm packages.
Purchase any course of 6 or more treatments and receive a discount of 40% compared to the single session price.
It cannot be used in conjunction with any other discount. Course sessions must be used within 2 years. Call us now to book your consultation: 043 544 31 31
Visit the permanent laser hair removal page of our website for more info.
Savings based on 6 treatments per area:
Reg. Bikini + Under Arm = Was 2,124chf – Now 1,224chf (Save 816 chf!!)
High Bikini + Under Arm = Was 2,700chf – Now 1,440 (Save 960 chf!!)
Brazilian Bikini + Under Arm = Was 2,820chf – Now 1,692 (Save 1,128 chf!!)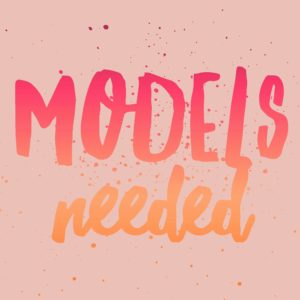 Sometimes we need models…
Our therapists are fully qualified, we are just training them the "PBS" way! Treatments are complimentary.
Please send an email to info@purebeautyspa.ch if you are interested and let us know you would like to be added to our contact list.
Introduce a friend and celebrate together
If you've had a great experience at Pure Beauty Spa why not recommend a friend?
We recognize that there is no better form of advertising than word of mouth referrals from our satisfied clients and this is our way of thanking you for your kind words and recommendations.
They get a 25chf credit as a 'hello' and you'll get 25chf off your next treatment!
You can refer as many friends as you like –
the more friends you introduce the more discounts you will receive!
For further info see our rewards page here.