Our specials below are valid through to the end of February 2019.

*NEW* AT PURE : Body Ballancer / Pressotherapy Treatments 
Body Ballancer® uses proven principles of lymphatic drainage massage to reduce the appearance of cellulite, slimming, firming, toning and smoothing the skin with a revolutionary aesthetic compression treatment.
Benefits:
Cellulite and skin tone: A boosted of supply oxygenated blood to the tissues results in significant improvement in cellulite and skin quality, leaving it firm, toned and feeling smoother and softer.
Detox & weight loss: Improved lymphatic drainage helps elimination of waste, toxins and accelerated fat drainage
Slimming & body contouring: The improvements in the lymphatic and circulatory systems lead to rapid elimination of fluid, reducing water retention and 'puffiness' to reduce the feeling of bloating.
Stress relief: Improves the elimination of the free radicals that are a by-product of the body's stress-fighting hormones, recognised as a factor in premature ageing, while reducing muscle stress and relaxing your body.
Fitness and exercise: Incorporated as part of your fitness routine, the Body Ballancer® can help to improve performance as well as provide active sports recovery.
Give us a call to add it (For Free!) to any Biotec Facial or Novalash Eyelash extension service this February. 
For full treatment info please follow this link.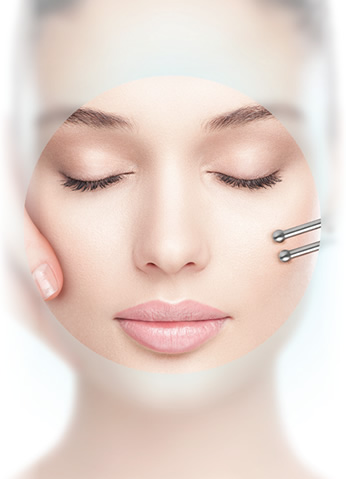 BIOTEC Facials 6 for 5
Elemis BIOTEC delivers 8 highly-effective, super-charged facial treatments to re-boot cellular performance, enhancing the skin's ability to repair, renew and re-tone. Revealing a new generation of facials, each treatment targets specific skin needs to deliver immediate, visible, long-lasting results.
When you look in the mirror, what's the one thing you would love to change about your skin?
We believe that everyone has their own unique needs according to their skin type and condition. Whether you want to look younger, improve your skin tone, look your very best for a big occasion or just need some well-earned relaxation time, we have the right facial for you.
Choose any 6 facials from the Biotec facial menu, and only pay for 5:
Line Eraser Facial – The ultimate wrinkle-smoothing facial to rejuvenate ageing skin.
Firm-a-Lift Facial – Super-lift facial to help firm and tighten cheeks, neck and jaw line.
Anti-Pigment Brightener Facial – The ultimate performance facial for a more even, white bright complexion.
Skin-Resurfacer Facial – Revolutionary resurfacing facial to even skin tone, reduce blemish marks and smooth fine lines.
Radiance Renew Facial – Radiance-boosting, bio-electric facial to energise tired, dull and stressed skin.
Blemish Control Facial – Deep cleansing, light therapy facial to visibly clear and re-balance oily, blemish prone skin.
Sensitive Skin Soother Facial – De-sensitising anti-redness facial, to soothe and calm a delicate skin.
Super-Charge Facial for Men – High performance facial for men to de-grease, de-age and calm a stressed, dehydrated skin.
Biotec Skin Resurfacer  – Revolutionary resurfacing facial to even skin tone, reduce blemish marks and smooth fine lines.
Thanks to our Elemis partnership, you can look forward to a facial that is completely different to anything you've ever experienced.
Not sure which one is best for you, no need to worry…book an appointment and we will help you decide. We give a full consultation prior to all our facials, to make sure you get the right results for your unique skin concerns.
Suitable for men and women of all ages and skin types too!  Course to be used within 2 years but facials are recommended every 3-4 weeks for best results.
Buy 5 facials and get the 6th free.  
Usual individual price per facial 235chf for 60mins and 335chf for 90mins
Special offer price per 60min facial: 195chf and per 90min facial :279chf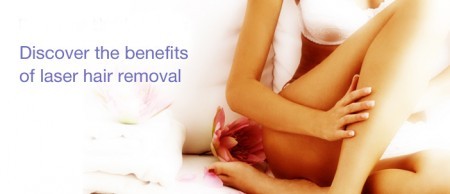 SAVE AN INCREDIBLE 40% ON VPL PERMANENT HAIR REMOVAL 
How does the thought of never having to wax or shave again feel a little too good to be true?
If you have been considering laser or VPL hair removal for a while, or have had it before & would like to treat a new area, now is the time to do it. At Pure we have been offering this treatment for over 15 years and have made so many clients so happy.
Until the end of January, we are offering all clients up to 40% discount on this brilliant, life-changing treatment.  This is the perfect time of year to start a course as they can typically take 6 months to complete.
Say goodbye to unwanted hair with safe, effective, long-term hair removal.
Energist Variable pulsed light treatment is virtually pain free and completely safe. Controlled pulses of light penetrate the skin and destroy the hair follicle making it unable to produce new hairs. Simple as that!
-Single treatment areas get 20% off
For example: Brazilian Bikini – Was 280chf – Now 244chf (Save 56 chf!!)
-Buy a course of 6 treatments for one area and save 30%
For example: Brazilian Bikini (course of 6 treatments) Was 1,680chf – Now 1,176chf (Save 504chf!!)
-Buy a course of 6 treatments for two or more areas and save 40%
For example: Brazilian Bikini and Underarm (course of 6 treatments per area) Was 2,820chf – Now 1,692chf (Save 1,128chf!!)
Until the end of January we are also waiving the usual 40chf fee for the patch test and consultation.
It cannot be used in conjunction with any other discount. Course sessions must be used within 2 years. Call us now to book your consultation: 043 544 31 31
Visit the permanent laser hair removal page of our website for more info.
Start now and be completely smooth, hair free and gorgeous for Spring!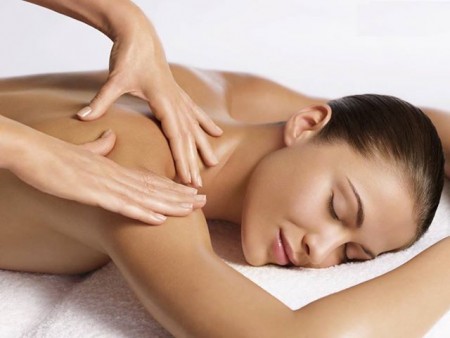 Relax & Revive
Our 60 minute treatment includes a 30min Deep tissue back massage and Elemis Power booster facial all specifically selected to suit your skin type and concerns.
Harnessing the key elements of the Elemis advanced anti-ageing facials these facials are uniquely designed for maximum results in minimum time. Add the power of a great massage and you have a winning combination guaranteed to revive and renew!
Valued at 205chf and giving you savings of 75chf, it's too good to miss.
60mins – 130 chf